Unlock the
Power of AI

for Content Creation
Introducing Contentpresso - the ultimate solution for AI-powered content creation. Generate stunning visuals, craft engaging image content, and access a vast library of done for you templates to elevate your content strategy.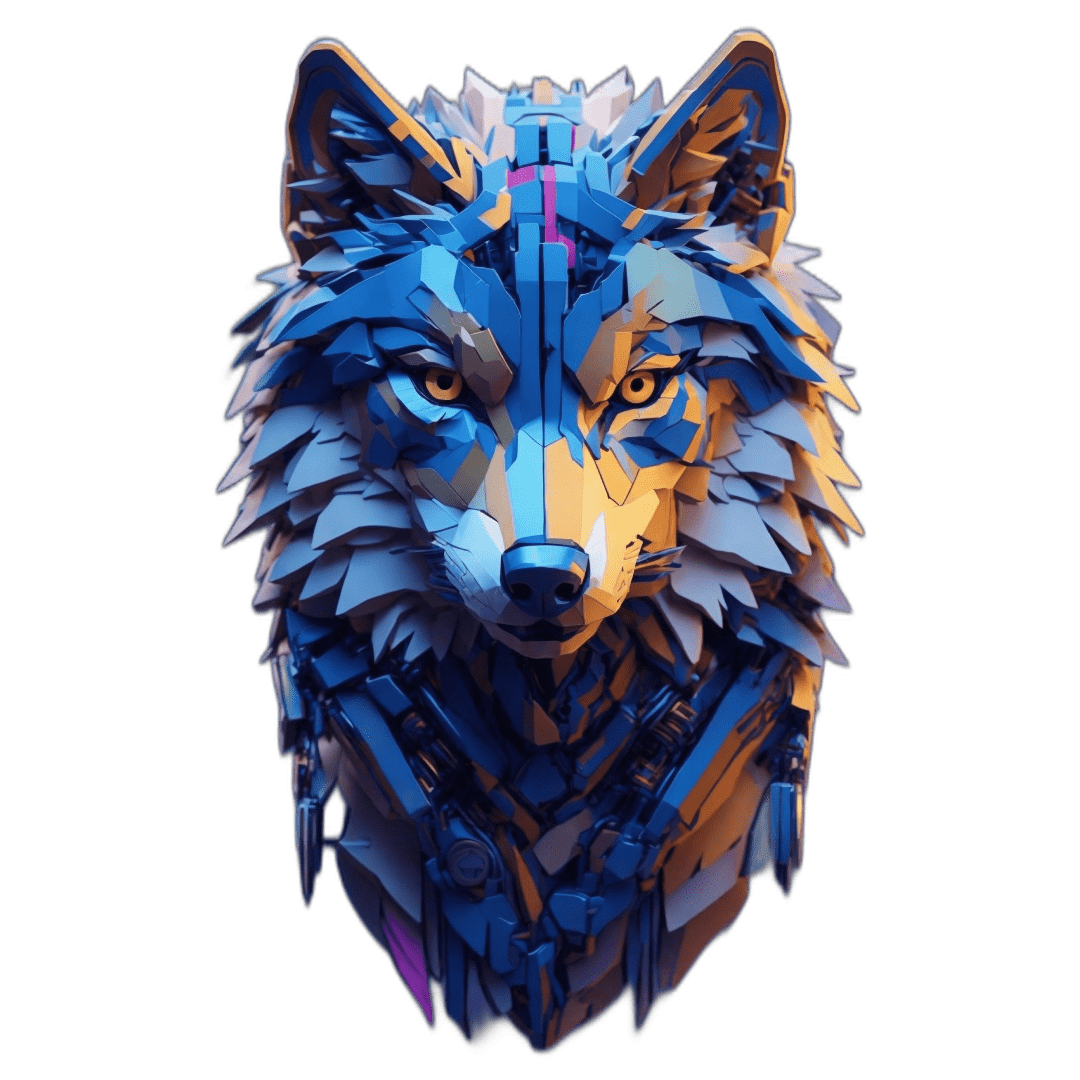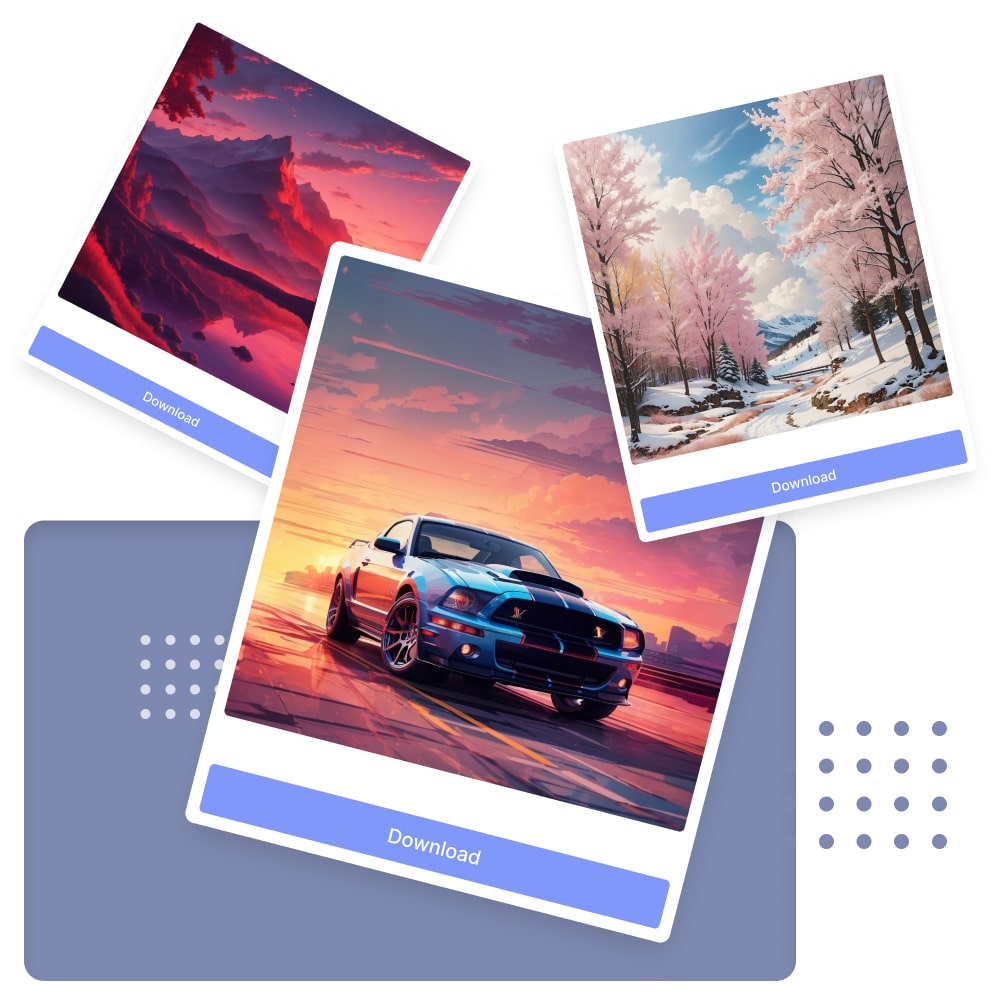 Unleash the Power of AI
Image Generation
Experience the future of content creation with Contentpresso's AI Image Generator. Say goodbye to the hassle of finding the perfect images for your content. Our cutting-edge technology generates stunning visuals that are not only eye-catching but also highly relevant to your content.
Save time and enhance your content with AI-generated images.
Create visually captivating content with ease.
Elevate your content strategy with AI-powered visuals.
Unleash the Power of AI Content Writing
Experience the future of content creation with our AI-powered content writer. Say goodbye to writer's block and hello to engaging, well-researched, and SEO-friendly content that resonates with your audience.
Boost Productivity
Let our AI Content Writer handle your writing needs, saving you time and resources.
Drive Results
Create content that inspires and engages your audience, leading to better outcomes.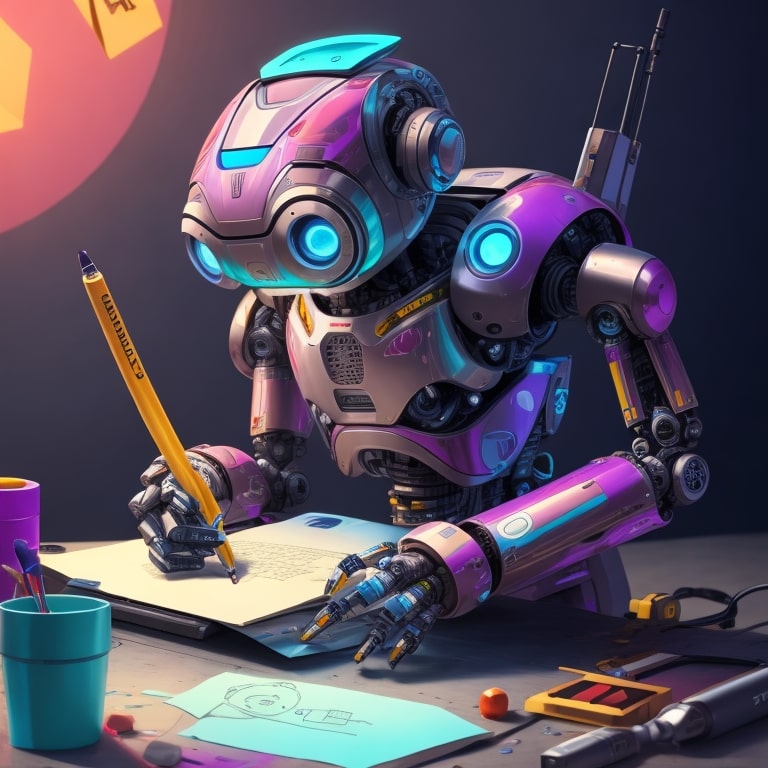 Premium Social Media Content made
Simple & Affordable
Access a vast treasure trove of pre-written content at your fingertips. Our Done-for-You Content Library is your go-to source for high-quality, relevant social media Canva templates.
Inspiration for Every Niches Content Need
Quick Content Fixes for Any Occasion
Complete Social Media Posts Ready to Publish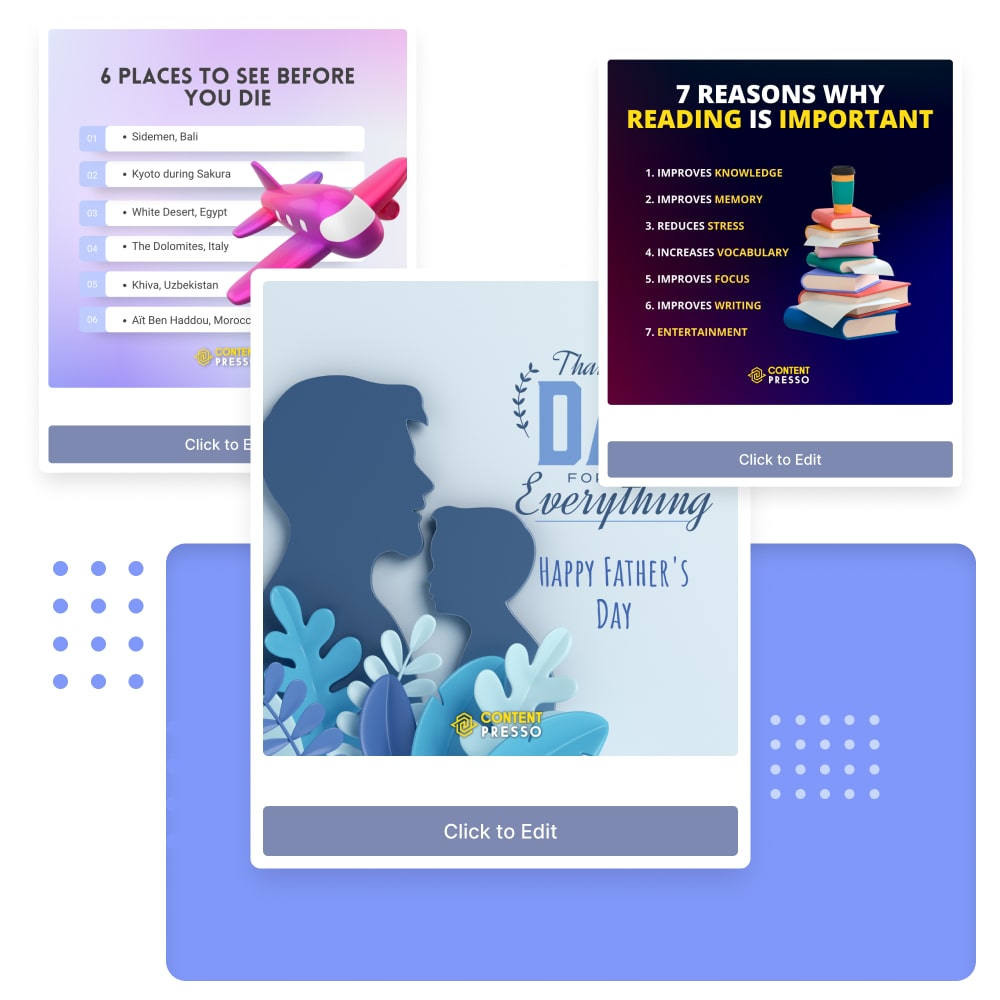 Secret Tool to
Boost Authority

and

Personal Brand
Contentpresso offers a range of key features designed to enhance your content creation process. Our platform empowers you to create high-quality, engaging content that resonates with your audience.
10,000+ Templates
100+ Categories
You Can Change Color, Element, Logo, And Everything With Just One Click
Customizable Content Output
Tailor your content to suit your brand and target audience with Contentpresso's customizable content output options.
Time and Cost Efficiency
Save time and resources with Contentpresso's efficient content creation process, allowing you to focus on other important aspects of your business.
Happy Customers
Read what our customers have to say about us
A lot for just so little…
Honestly? For what you pay, they provide you with a lot…like, a large library of templates for just about any niche!

chinedu5
Feb. 17, 2023, 1:33 p.m
Excellent Content
Just great content, what can I say. I am more than satisfied!!!!!

monir2
Jan. 25, 2023, 6:30 p.m
Great Template Pack
I think these templates are so simple to edit and easy to use. Great variety of content topics that literally almost anyone can use. Designed well to stand out and get noticed! Great find!!


SweetT21081
Jan. 11, 2023, 6:09 p.m
Grafiche Perfette
Belle, semplici e di qualità. Ottime per chi cerca prodotti stupendi!

RobertoArleo
Jan. 9, 2023, 8:58 p.m
great!!!
OMG ! I've been looking for something like this, how come I haven't seen this before.
This is an amazing deal, well done!

eduardo623
Dec. 31, 2022, 1:32 a.m
Keeping it Simple
Love the designs and Canva makes them straightforward to edit.

brian4642
Dec. 30, 2022, 10:47 p.m
Pricing Plans
Choose the perfect plan that suits your needs
Ideal for small businesses and startups
Extensive Content Library
Perfect for growing businesses and agencies
Ideal for small businesses and startups
Save 20% with the annual plan
Extensive Content Library
Perfect for growing businesses and agencies
Save 20% with the annual plan
FAQs
Find answers to frequently asked questions about Contentpresso.
Contentpresso is an innovative AI-powered platform that combines the capabilities of an image generator and an extensive done-for-you content library to empower your content creation efforts like never before.
What are the key features?
Contentpresso offers AI-powered image generation, an extensive content library, customizable content output, and time and cost efficiency.
Contentpresso uses cutting-edge technology to generate stunning, high-quality images tailored to your needs. Additionally, it provides access to a vast library of pre-written DFY Canva templates for 100+ niches.
Contentpresso offers different pricing plans to suit your needs. Visit our pricing page to learn more.
Getting started with Contentpresso is easy. Simply sign up for an account and start exploring the features and benefits of our platform.
With Contentpresso, you can save valuable time and resources while elevating your content strategy to new heights. It allows you to unleash the power of AI, streamline your content creation process, and inspire your audience like never before.
Still have questions?
If you still have questions, feel free to contact our support team. We're here to help!
Unlock Your Content Creation Potential
Experience the future of content creation with Contentpresso - your ultimate solution.